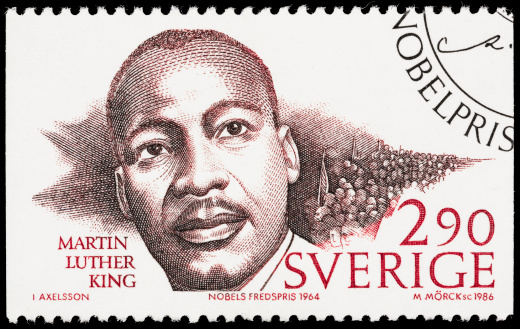 It's Black History Month; so let's celebrate! In honor of Black History Month, Artesia Credit Union is proud to share four little-known facts about African American history, along with a list of fun ways to commemorate black history and culture.
1. The Rev. Dr. Martin Luther King Jr. improvised the most historic part of his "I Have a Dream" speech.
On Aug. 28, 1963, more than 250,000 Americans stood spellbound at the Lincoln Memorial, as King delivered his iconic address.
While much of his speech went down in the annals of history, perhaps the most famous lines are those in which King describes his dream of a tolerant, respectful society. Incredibly, those words were likely ad-libbed on the spot.
Dr. King and a group of advisors spent hours polishing the planned speech, and the original version was a lot more political than inspirational. In fact, it did not make any reference to dreams.
Onstage, singer Mahalia Jackson allegedly whispered to King, "Tell 'em about the dream, Martin."
After intoning, "We are not satisfied, and we will not be satisfied until justice rolls down like waters and righteousness like a mighty stream," Dr. King's talk became more of a sermon.
He continued with the now-famous lines:
"Even though we face the difficulties of today and tomorrow, I still have a dream. It is a dream deeply rooted in the American dream …"
Dr. King's talk is now considered one of the most successful speeches ever in American history.
2. Rosa Parks was not the first black woman to stage a sit-in
Before Rosa Parks was on the scene, there was Claudette Colvin.
In March of 1955, the 15-year-old schoolgirl remained rooted to her spot, refusing to move to the back of the bus. This was nine whole months before Rosa Parks' famous stand. The young girl had been studying the history of black leaders, like Harriet Tubman, in school. Those lessons had triggered many heated discussions about the present-day Jim Crow laws. When the bus driver demanded that Claudette move to the rear of the bus, she refused.
The teenager said, "It felt like Sojourner Truth was on one side pushing me down, and Harriet Tubman was on the other side of me pushing me down. I couldn't get up."
3. The Quakers were the first to protest against slavery
The Quakers were famously known as "The Society of Friends." Four of these men from Germantown, Pa. wrote the first protest against slavery in 1688.
Drawing inspiration from the Golden Rule, the peace-loving men wrote, "Pray, what thing in the world can be done worse towards us, then if men should rob or steal us away, and sell us for slaves to strange countries, separating husband from their wife and children …"
This rare document was rediscovered in 2005 and is now part of the Haverford College Special Collections.
4. One in four cowboys was black
It might not be the picture you'll get from watching western movies or TV shows, but at least 25% of cowboys were black.
After the Civil War ended, the old Wild West attracted lots of newly freed slaves seeking freedom and paid work. While they did find a demand for their skills and lots of freedom to live as they pleased, the blacks – and all cowboys – had to contend with many physical dangers while sleeping under the stars and "riding them horses," such as inclement weather, reckless outlaws and rattlesnakes.
Celebrate!
There are so many ways to celebrate Black History Month! Here are just a few ideas to help get you started:
Read the poem, I, Too, Sing America by Langston Hughes.
Bake sweet potato biscuits, a traditional African American-inspired soul food.
Jazz up a dull day by tuning into some blues music.
Play the ancient African game of Mancala. You can make a board at home using an empty egg carton with the lid cut off, and some beans for game pieces.
Look up James Karales's photos of the 1965 Selma to Montgomery civil rights marches.
Read On Beauty by contemporary author Zadie Smith.
View Jacob Lawrence's Migration Series.
Read the poem, A Pledge to Rescue Our Youth by Maya Angelou.