In a world where you can order almost anything using your mobile phone, it makes sense that Artesia Credit Union offers mobile banking services for our members. You can now check your account balance and transfer funds between accounts, all from the comfort of your home. 
One of the most convenient features we offer through our mobile banking service is Artesia Credit Union Remote Check Capture app. All it takes to deposit a check is a few minutes of your time and a phone with internet access. 
Let's take a closer look at remote check capture and mobile deposits. 
What is remote check capture? 
Remote check capture is a way for you to deposit a check into your ACU Checking or Savings Account from a distant location using a mobile device with internet access. You can be practically anywhere in the world and make your deposit at any time. 
The process is simple: You'll sign into our mobile check deposit app and prepare your check for deposit. Tap on the Deposit A Check icon and the app will guide you through snapping a picture of both the front and the back of the check. You'll also be asked to verify the check amount. Once you've made the confirmation, your check will be submitted for deposit into your account. 
It's that easy. 
The benefits of remote check capture 
1. Convenience. As mentioned, with remote check capture, you can make your deposit anywhere, at any time.
2. Speed. Your check will generally clear more quickly through a mobile deposit than it will through an ATM deposit.
3. Accuracy. You'll be asked to confirm the check amount for accuracy. On the small chance that an error happens, you'll still have the physical check, which you can then deposit at Artesia Credit Union. 
Some facts you may not know about remote check capture 
A. Deposit limits. For your safety, the maximum amount you can remotely deposit in one go is $10,000.00.
B. Bounced checks. Just like a confirmed check deposit can end up bouncing several days later, if we cannot collect the funds, a mobile deposit can also be returned for the same reasons.
C. Holds on checks. Any checks deposited after our evening cutoff of 4 p.m. will be placed on hold until the next business day. 
But is it safe? 
We take many precautions for ensuring your personal information is protected throughout the remote check capture process. 
First, no one can sign into your Artesia Credit Union mobile deposit account without knowing your strong, unique password. 
Second, our mobile app does not store your check images in your phone. Once your check has been submitted, the image is erased from your phone and stored only in our own software. 
Finally, if an error occurs, you'll always have the physical check to deposit if necessary. 
Artesia Credit Union Remote Check Capture is quick, easy and safe. Try it today!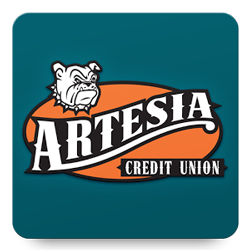 SOURCES:
https://www.thebalance.com/mobile-check-deposits-vs-atm-deposits-315007
https://www.bankrate.com/banking/5-crucial-facts-everyone-should-know-about-mobile-check-deposit/amp/